Companies Hiring at Xcruit
Top companies with job openings that want to hire you!
Benefits of Using Xcruit
We open you up to a pool of possibilities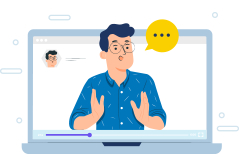 Video Resume
Display the best of you if words don't do justice. Get noticed by recruiters across the globe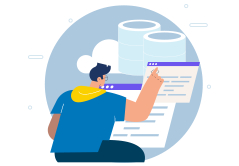 CV Parser
Create your profile in 30 seconds with the help of AI by uploading your resume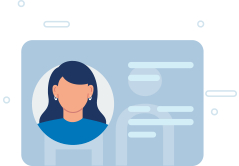 My Card
Your personalized buisness card helping you make your job search enjoyable and shareable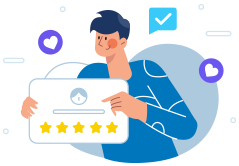 Rating & Review
Search reviews and ratings, and filter companies based on the qualities that matter most to your job search
Job Seekers Love Us!
See why users say they'd strongly recommend Xcruit to their family and friends.
Thank you for the consistent support of our job hunting needs and for providing utmost assistance. Your company is one of a kind, as you give career-related aid to the workforce.
Melanie P. Caparas
Online ESL Tutor/Technical Writer/Trainer, Rarejob Philippines Inc.
I'm very thankful to Xcruit for giving us free trainings! All topics are helpful for job seekers like me. They have boosted my confidence.
Ronaldo Domingo
Unemployed
I commend your company for showing malasakit. I acquire new learnings and skills that I'm looking forward to apply in my work.
Heizemel M. Azores
Social Insurance Assistant I, PhilHealth Regional Office IVA
Excellent platform for finding job opportunities remotely. Xcruit made job hunting accessible!
Lea Lynn Bihod
Geology student, Mapua University
Thank you so much for the invaluable trainings.
Ysabella Yee
Customer Solutions Adviser, FactSet
Thank you for giving us free trainings. You are helping a lot of people, especially those who can't afford to pay for trainings. I hope you will continue your virtue.
Angel May Dela Rosa
Self-employed
I love how Xcruit changes the traditional recruitment portal. Especially the perks, trainings and rewards. Flexible in the coming new normal. I will recommend this to my friends and relatives!
Ma.Theresa Timbreza
Supervisor, Citysuper Incorporated
Keep up the good work, Xcruit! You are making our lives better.
Jeff Cefiro Jurolan
IT Staff, MAC Builders
More trainings please! Awesome company!
Ashley Lawrence Nava
IT Manager, SM Prime Holdings Inc.
Appreciate the provision of extra-mile services and features that other similar job sites do not have.
Jelle Jasmin Manuel
Analyst
You are the best job hunting site, helping applicants and making sure they are hired by providing trainings and seminars.
Jesusa Criselda Gaba
Customer Service Representative
I am very happy to be a part of your pioneering business. You are very different from other job sites here in the Philippines. I can't wait to find better opportunities from Xcruit in the coming years.
Leslie Ann V. Flores
RFQ Specialist, Rebound Singapore Pte. Ltd.